Hilarious Dog Snaps That Will Brighten Your Day Part 2
Here are some more Snap-chat photos involving dogs that we know will make your day a whole lot better! Why are dogs just so brilliant and funny!
1.The look on this dogs face is priceless when it's yawn has been interrupted!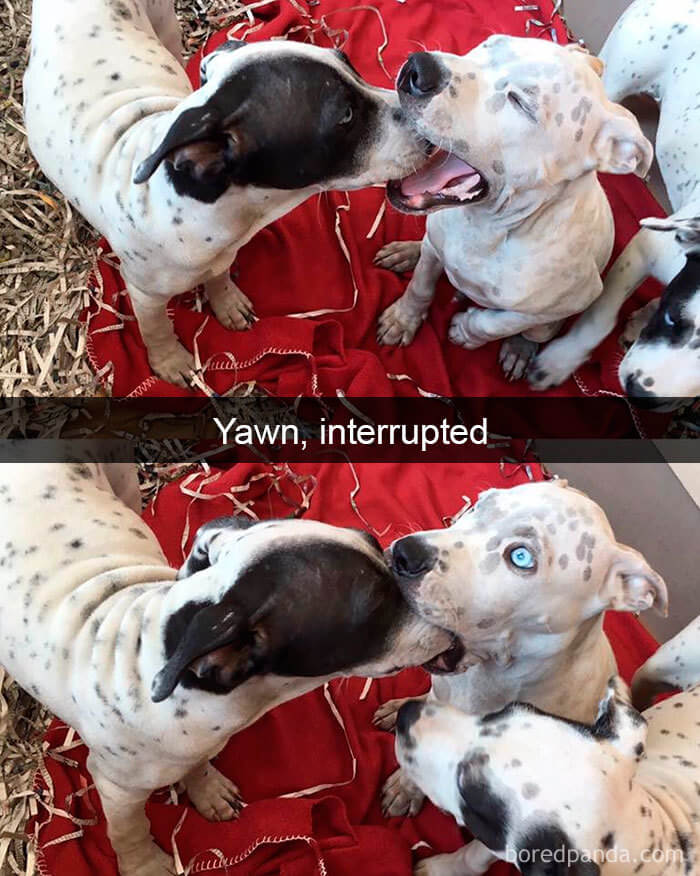 2.Poor doggy had a trip to the vets and was still getting over the side effects of the medication.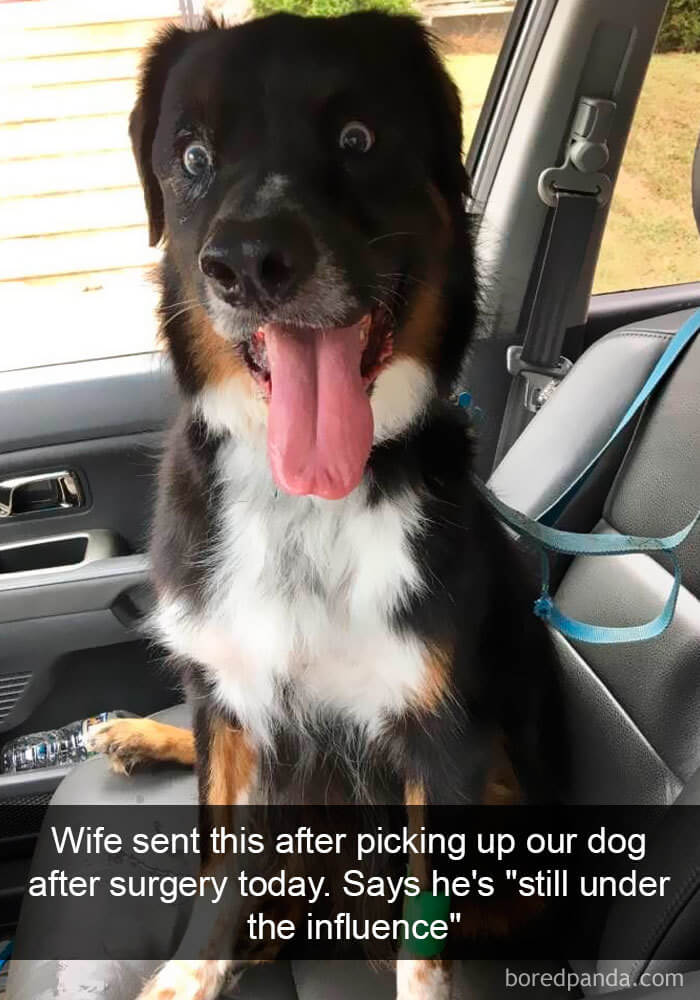 3.Wow this cute doggo looks more like a polar bear in the bath tub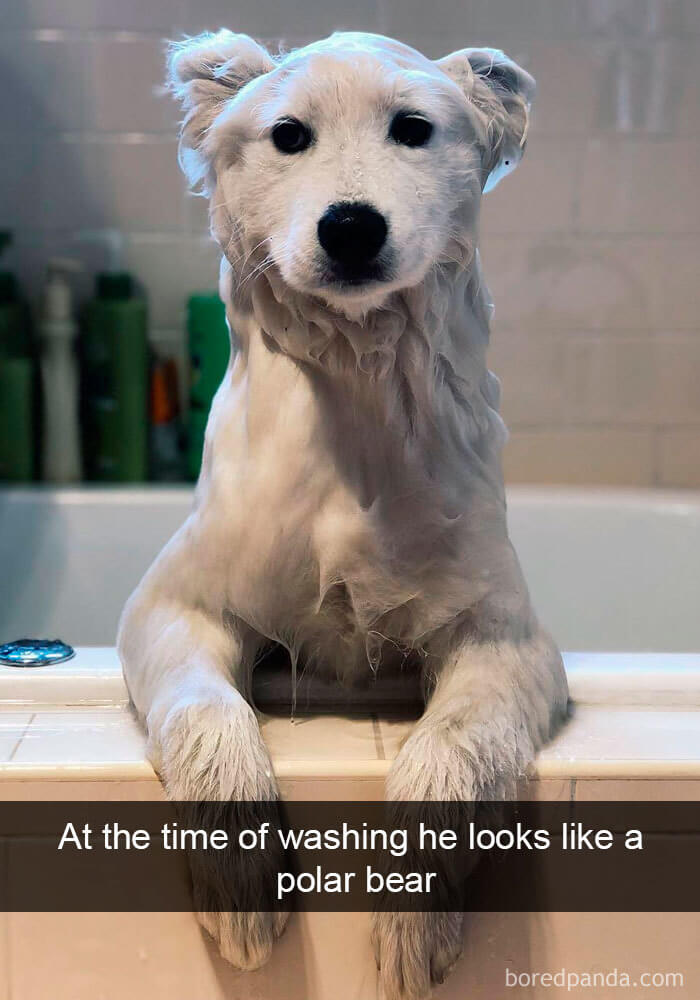 4.Aww Bruno looks so excited for his first ever snowball
5. The detail in this dogs dry spot is actually brilliant.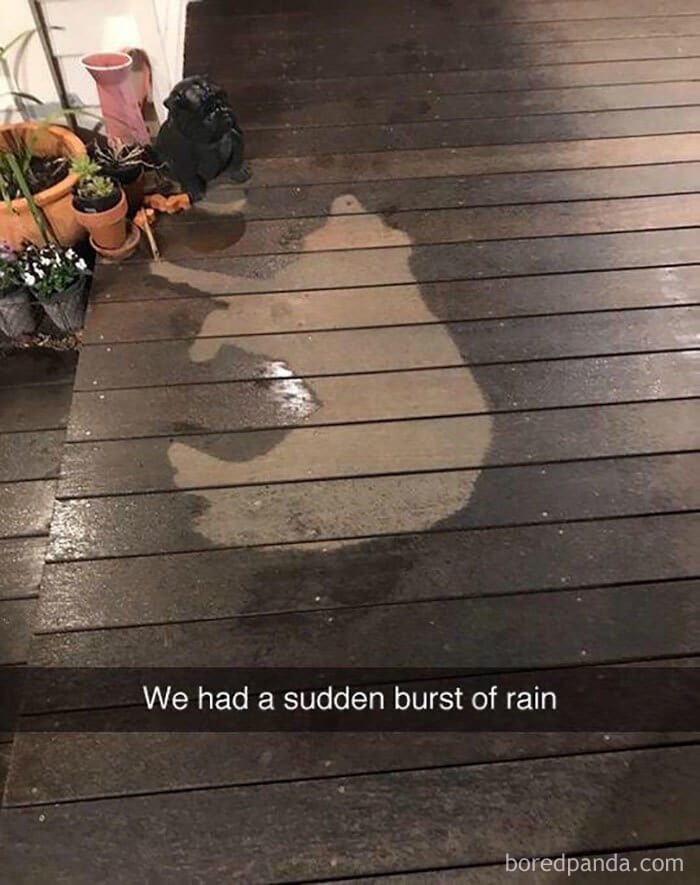 6.These buddies look up to no good and are definitely guilty of something.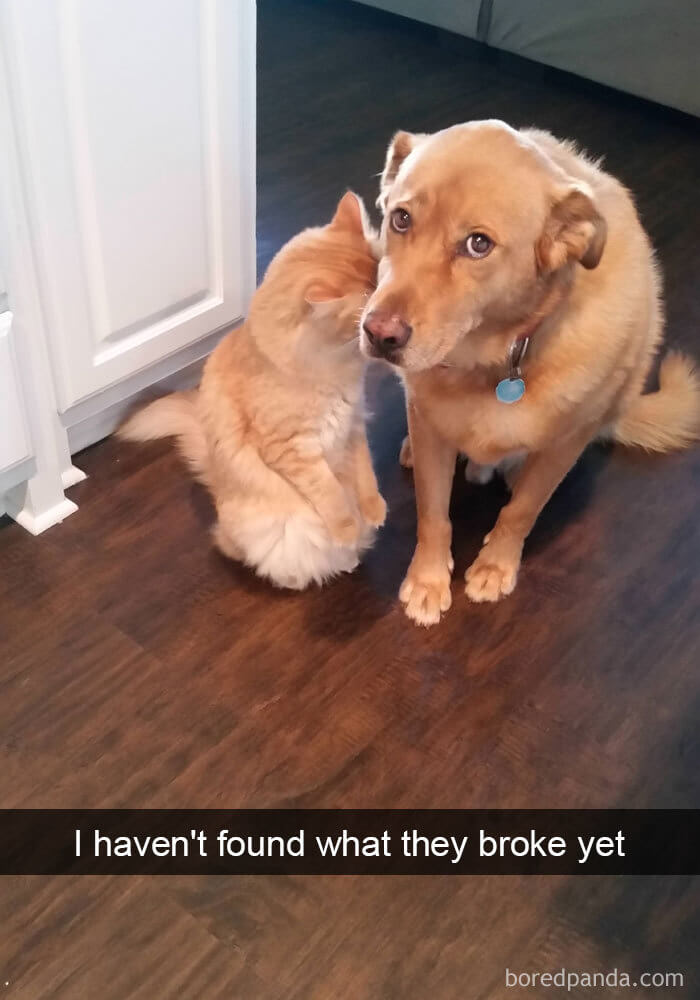 You've just read, Hilarious Dog Snaps. Why not read Obituary for the "death of common sense".