Ridiculous Reasons People Left Negative Online Reviews
1.Not impressed with the air dryer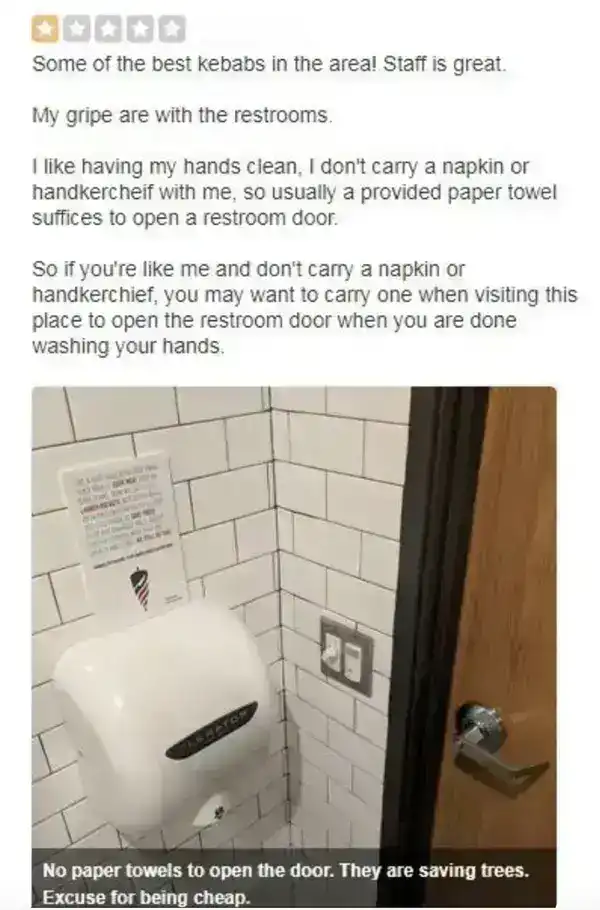 2.No hotel is going to call back when they have offers on
3.Expecting to order 63 subs and get them made in minutes….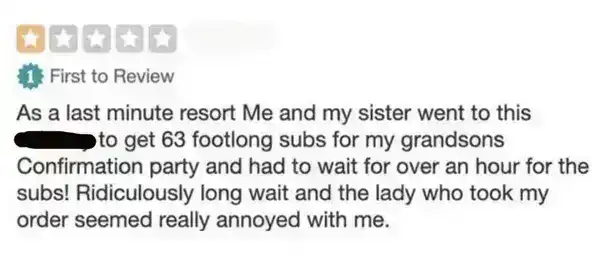 4.Not very polite to turn up 15mins before closing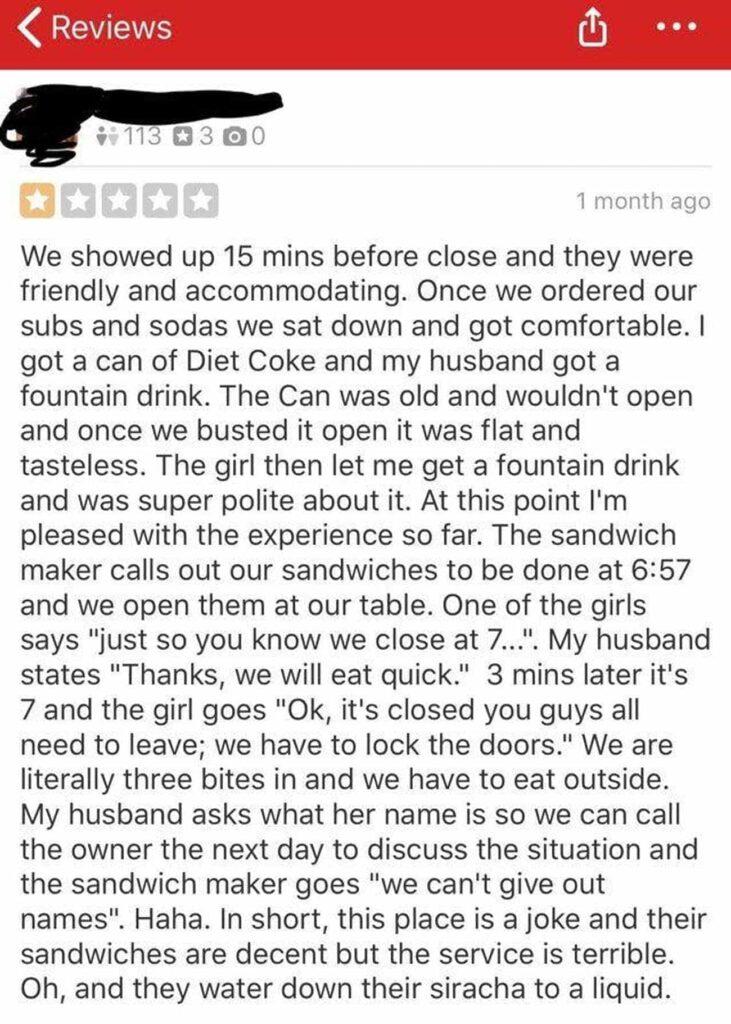 5.Doesn't appreciate the fact there was a Hurricane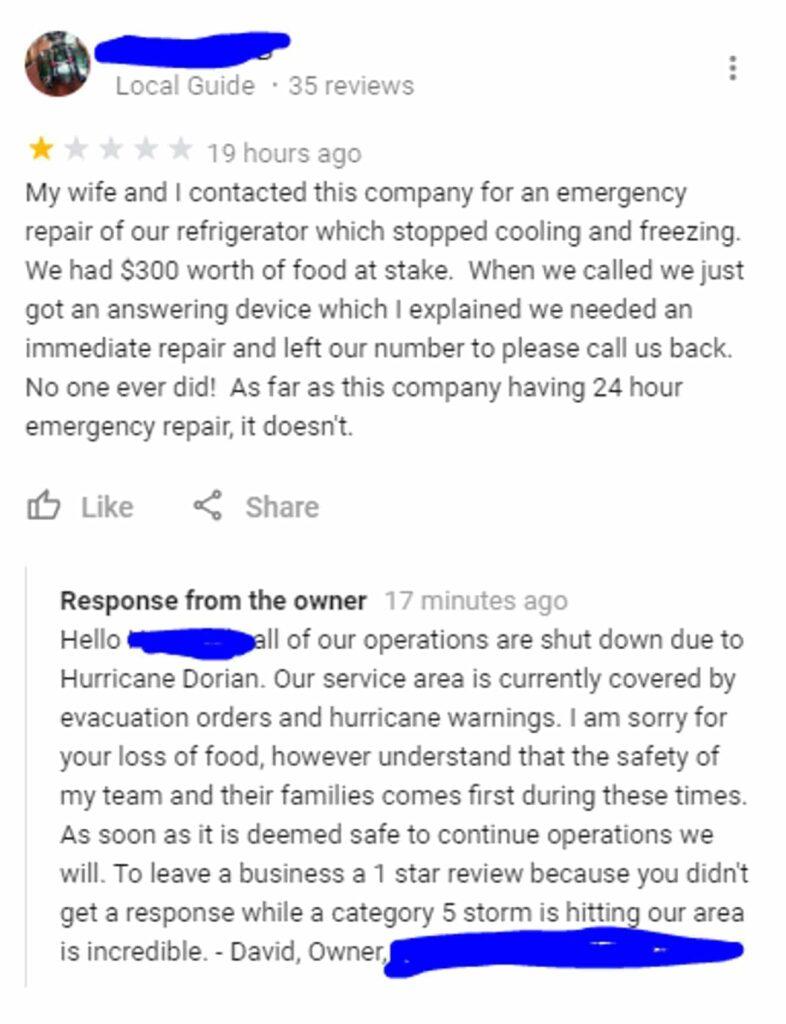 6.Annoyed he has to pay tax on his purchases… just like you do in literally every store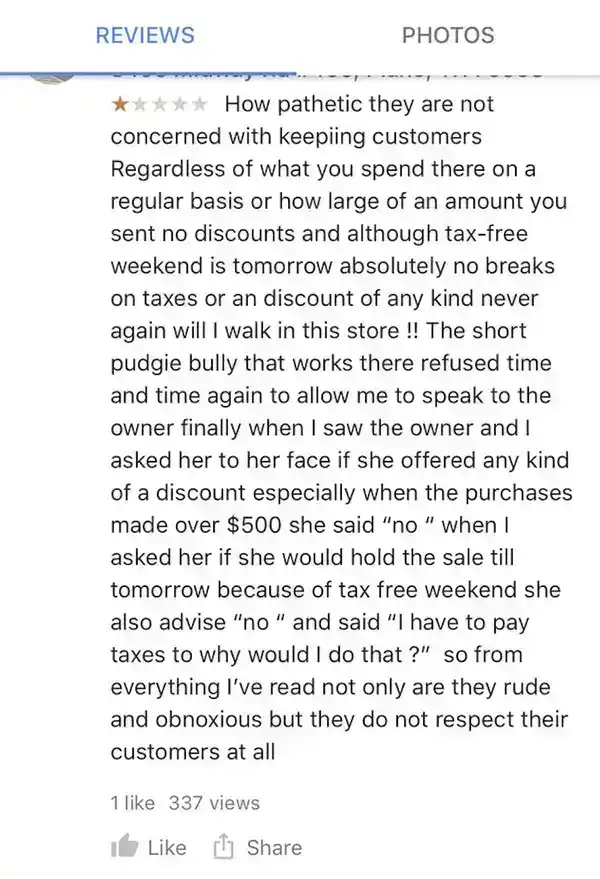 Photo Credit – u/Lipstickluna97 / Via reddit.com
You've just read, Ridiculous Reasons People Left Negative Online Reviews . Why not read Lady Accidentally Farts In A Car Showroom.