Interesting Hidden Details In Disney Movies 
1.In Aladdin, Genie wears a Hawaiian shirt and Goofy hat near the end of the film as a tribute to Robin Willams' outfit in the 1989 short "Back To Neverland" that was filmed for Disney's MGM Studios.

2.Disney's "Lilo & Stitch" (2002) used watercolor backgrounds, exclusively. The studio had some financial failures and was doing ambitious things elsewhere, so they left the filmmakers to their own devices, off at the Florida studio. The only other watercolor films are Dumbo and Snow White.
3.In The Lion King, the lions retract/extend their claws as needed (even in subtle moments) … but Scar's claws are always out.

4.At the end of "Frozen", Disney included a statement about Kristoff's belief that all men eat their own boogers.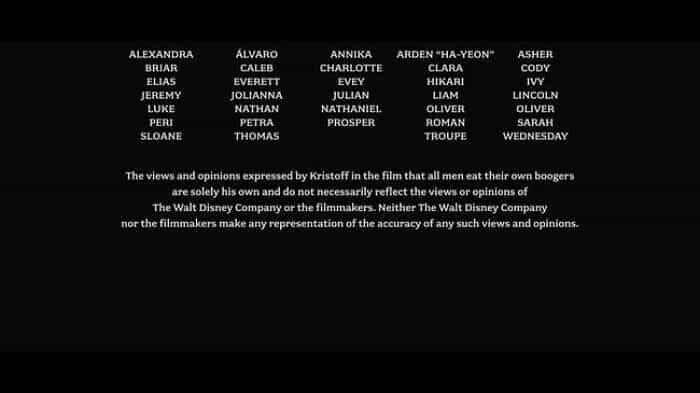 5.In Disney's 'Aladdin', the Genie sings "Well, Ali Baba had them forty thieves, Scheherazade had a thousand tales." Scheherazade actually had One thousand and one Arabian tales, but one of them was the tale of Aladdin.

6.In Disney's Tangled, after Mother Gothel says "I love you most" to Rapunzel instead of kissing her forehead Mother Gothel kisses Rapunzel's hair, which is her source of youth.
7.In Disney's CINDERELLA and ALICE IN WONDERLAND, the same actress played the Fairy Godmother and the Red Queen in both the original animation and the live-action remake: Verna Felton voiced both women in the originals (1950, 1951), while Helena B. Carter played both women in the remakes (2010, 2015).
8.Whenever Maui changes into an animal on Moana, the hook shows up somewhere on his body.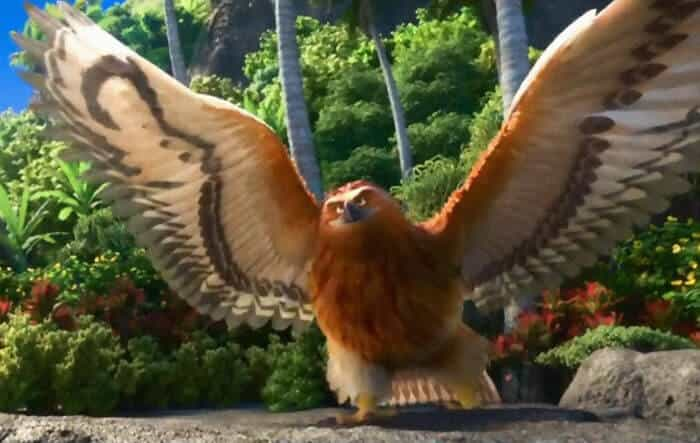 9.In Disney's The Rescuers (1977), Orville the Albatross is seen using a runway and requires a running start before taking flight. This is because albatrosses in real life also require a running start due to their significant size and weight.
10.The Jungle Book (1967) The Vultures were originally going to be voiced by The Beatles. The band manager met with Disney and they created the images but the idea was vetoed by John Lennon. Their look and Liverpool dialects stayed, but the song was switch to a barbershop quartet.
11.In Disney's "The Lion King" The line "What do you want me to do? Dress in drag and do the hula?" was improvised by Timon's voice actor Nathan Lane. The director liked the line so much, he decided to make a scene for it.
12.In Pinocchio (1940) When Jiminy Cricket opens a book to tell the story of Pinocchio at the beginning of the film, two other books which Disney would later go on to animate are on the shelf. Alice in Wonderland (1951) and Peter Pan. (1953)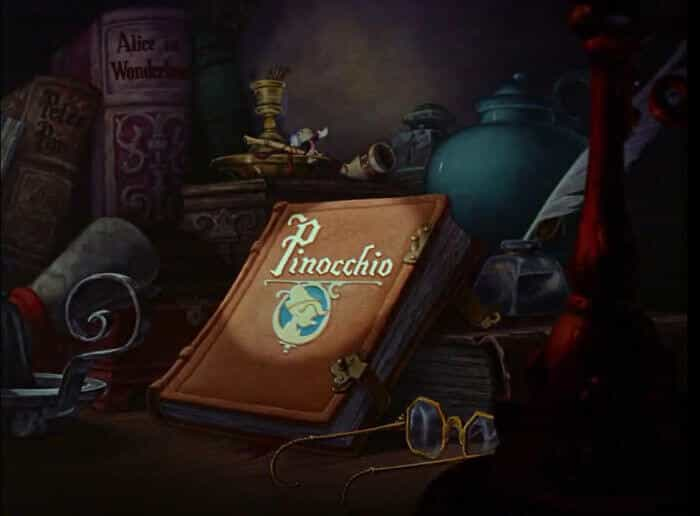 Credit – 1upgamer / r/MovieDetails
You've just read, Interesting Hidden Details In Disney Movies . Why not read Lady Accidentally Farts In A Car Showroom.