Insanely Funny Responses To Ex Texts
Break ups are hard, no matter what the circumstances. But as you will see from these texts below here are few people who are still bitter and are certainly not holding back!

1.Kind of feel bad for this guy, his response is brilliant.
2.Hmmm not sure what the pizza reference is about… but the baby carrot comment must have hurt
3.We really hope this isn't a real image.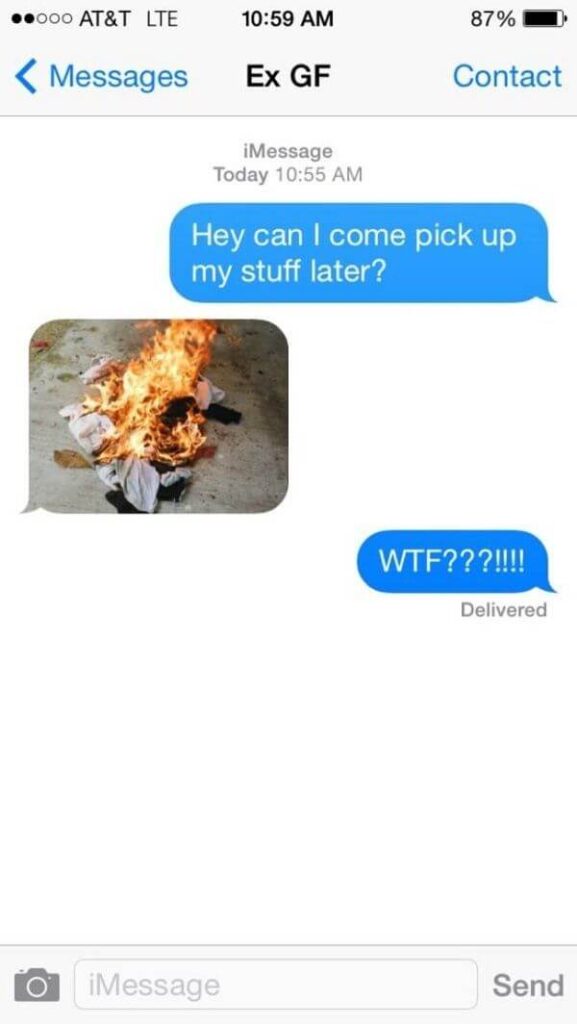 4.This person obviously found this hilarious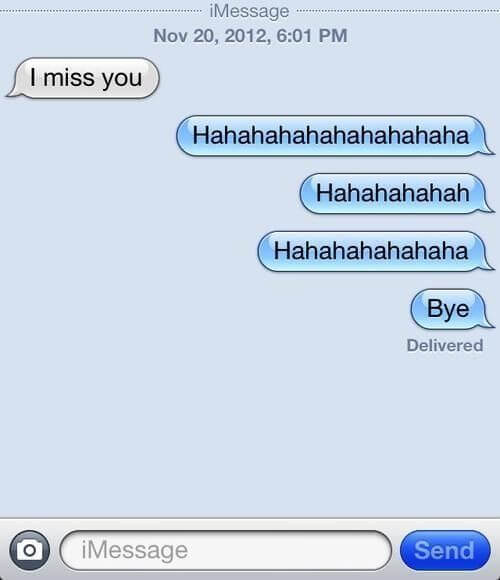 5.Oh dear, I hope this person didn't get too excited before the insult.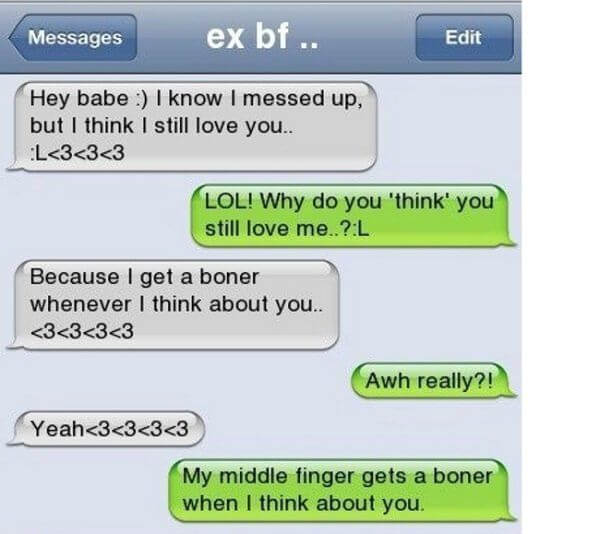 6.Just WOW no other words are needed.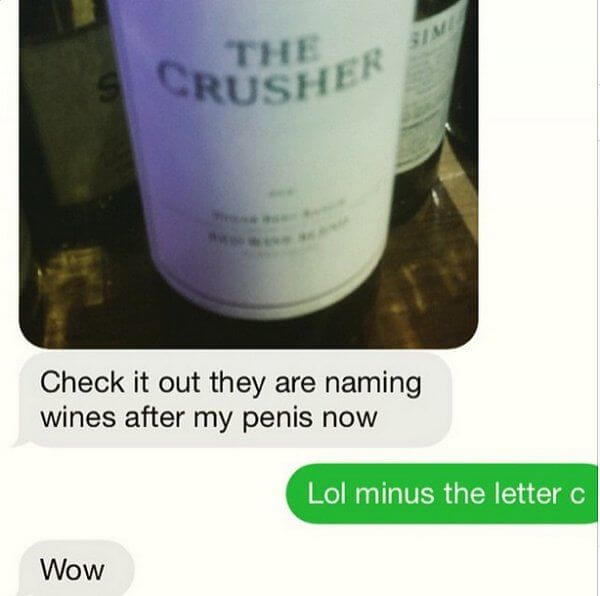 7.This person has unsubscribed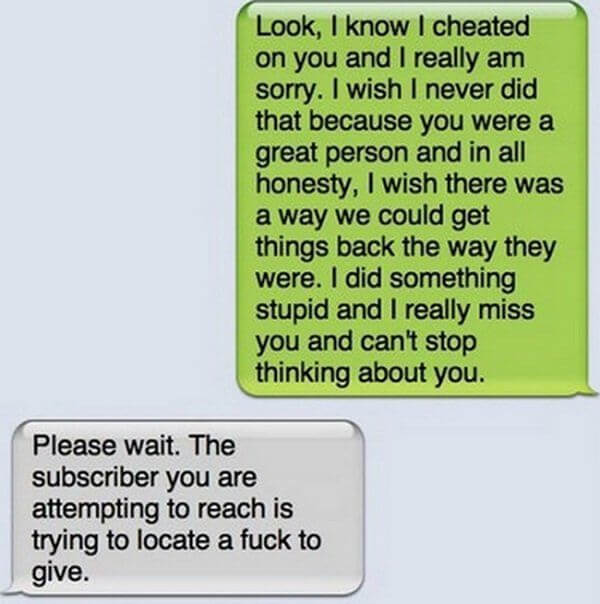 Source
Photo Credit – Unknown
You've just read, Insanely Funny Responses To Ex Texts. Why not read Lady Accidentally Farts In A Car Showroom.