Hilarious Tweets From Parents About Their Funny Experiences With Kids
1.Nothing like a dose of honesty in the morning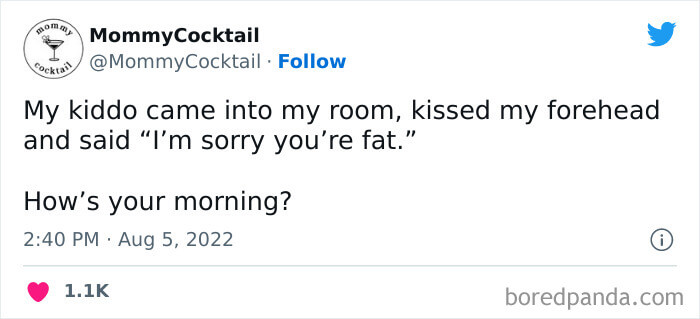 2.This 5-year-old was horrified with the Ancient Egyptians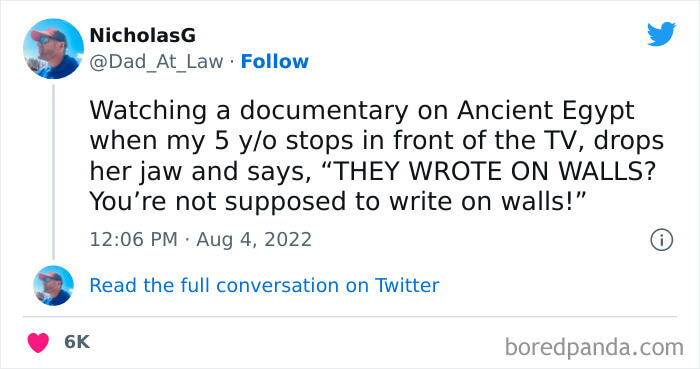 3.Bananas are just one of the many things that can make little children very angry….

4.I'm sure she was able to come up with a valid reason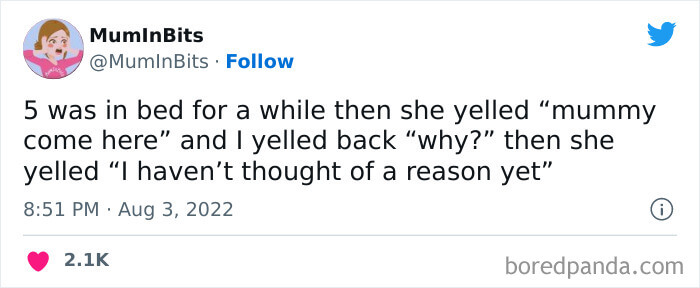 5.Honestly that's the reply we wish we could write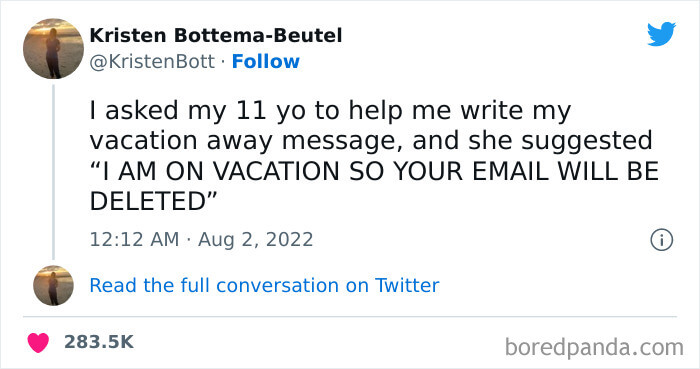 6.Isn't it was cute when kids act like they have a hard life
Source – boredpanda.com
Photo Credit – momsense_ensues
You've just read, Hilarious Tweets From Parents About Their Funny Experiences With Kids. Why not read Confused Teacher Gets Frustrated By Student's Dumb Answers.